BradfordToday's Reader Favourites
The BradfordToday Reader Favourites program is a way for our community to show appreciation for extraordinary local businesses and organizations.
Weigh in on which local businesses and organizations deserve top honours among BradfordToday's Reader Favourites by casting your vote!
Voting is as easy as a click of the mouse.
Visit our Local Business Directory (or visit our "Shop" menu), find the business you would like to vote for and hit the "❤️Like" button on the top left corner of the listing page.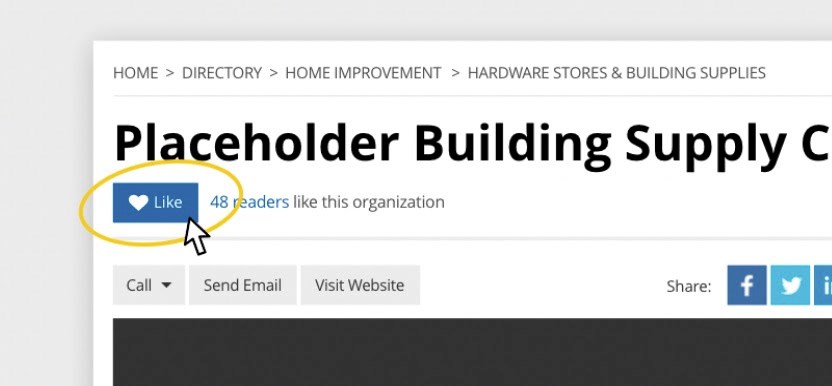 You can vote for as many businesses and organizations as you like.
By voting, you are helping local businesses and organizations become a Reader Favourite and acknowledging their outstanding service or products.
Each business that surpasses 50 "Likes" will become a BradfordToday Reader Favourite and receive a celebratory package from BradfordToday.
Want to help your business or organization get more votes? Share your listing to your favourite social media channels by clicking the share icons on your listing page. And be sure to tell your employees and customers to vote.
Make sure you are signed in to your BradfordToday account to vote. If you don't have a BradfordToday account, signing up for one is free, quick and easy. Click here to create a user account and get voting!
Having trouble finding a business or organization in the directory that you would like to vote for, or need a listing update? Email [email protected].ca.
*Businesses and organizations do not need to be advertisers with BradfordToday to be included in our directory and eligible for the Reader Favourites program.