Josie's Place, a popular food truck located at Essa Road and Mapleview Drive West in Barrie's south end, is gaining a reputation as a destination for fans of homemade burgers and fries.
"We make our burgers with lean ground beef and fresh-cut fries every day — and we have customers come from as far as Orillia," says Luigi Alfano, who co-owns the food truck with his wife, Josie.
Alfano says their popularity has increased since they decided to make their own fresh homemade burgers.
"It was a total success. We had tried ready-made burgers, but it was really disappointing," he admits.
Alfano says it took some audacity, but making changes to existing recipes can be a rewarding move.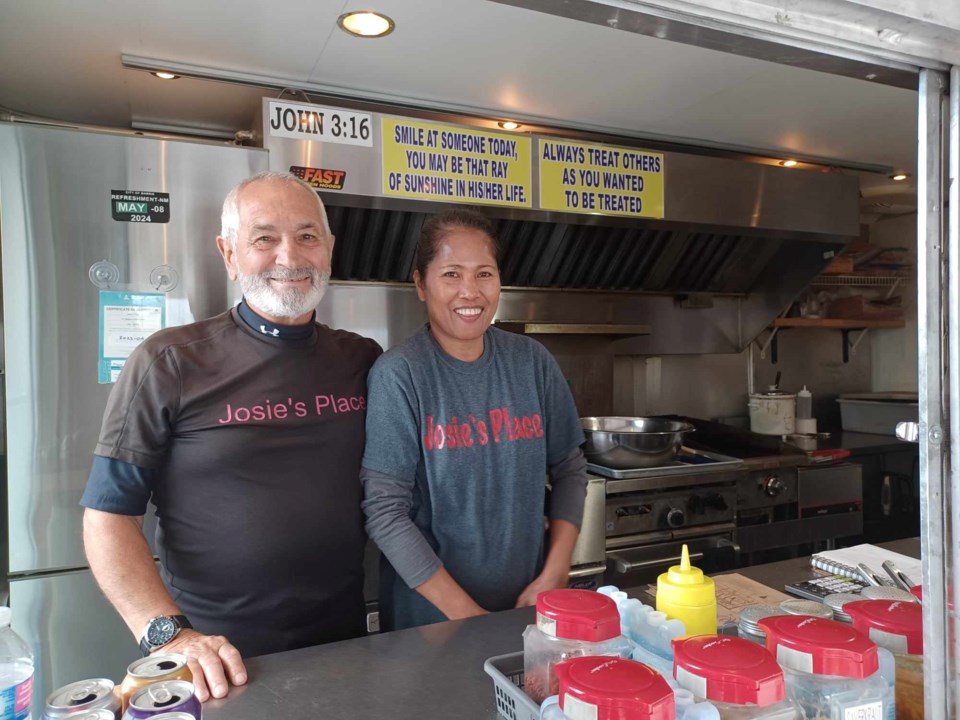 "We took some risks by tweaking our gravy recipe and now it is the secret of our poutine, voted the best poutine in town," he adds. "Recently, we were one of top three food trucks in Barrie."
Alfano is also proud of the positive reviews they receive from customers both online and on-site.
"It's amazing when our customers go out of their way to come back to our window to say how great our food is," he says.
Josie's Place, which has been open for about two years, didn't become a success overnight, Alfano points out.
"We struggled a little in the beginning as we were not well known. It took a while before our customers started trusting us with their food orders," he says.
Although Josie's Place doesn't feature specials deals, Alfano says they do ensure their prices are competitive and strive to serve generous portions to their customers.
In addition to regular dining, Josie's Place also provides catering services for private events at a nearby grassy picnic area with tables.
"We cater on-site for children birthday parties, mostly, and some small office parties in the summertime," Alfano says.
In Barrie since 2013, he says he loves living in the city as 'the pace of life is much slower" here.
In 2019, the food-truck operators also began fundraising for the Women and Children's Shelter of Barrie, which was a positive experience the couple continues to cherish four years later.
"We still remain a sponsor and hope we can have another fund-raising event for them next year," Alfano says.
Josie's Place is located in southwest Barrie at 696 Essa Rd.
For more information, visit their Facebook page.