Georgian College hopes to help ease some of the pressure imposed by the local housing shortage by connecting students with older adults through the help of its student association and an inter-generational housing platform.
Launched in April, the initiative begins with building an inventory of older adults in Barrie willing to rent a bedroom in their home. They are then matched with a student in search of a place to live.
The goal is to provide safe and affordable housing by putting unused spaces to work. It also connects two generations in a mutually beneficial setting.
The program includes a helpers' discount of up to 25 per cent. For every hour per week the student offers to do household chores from a pre-set list, their rent is reduced for that month.
"We've heard a lot of housing concerns and students coming to us in a bit of a frantic state unsure where to turn," said Sarah Ortiz, Georgian College Students' Association president for the Orillia campus. "Not only is it trying to support our students, but it is also trying to pair them with older adults that have had careers and lived experience."
She suggested that perhaps a nursing student can be matched with a retired nurse, providing a common ground and opening an opportunity for the student to take advantage of the host's learned experience, which may even lead to mentoring.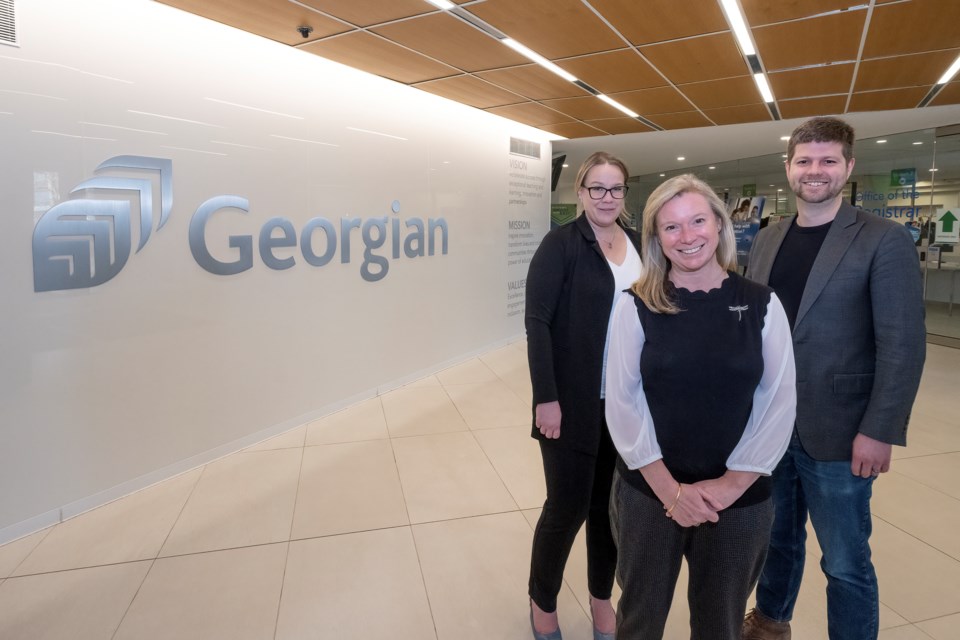 For international students, many of whom are used to inter-generational households, the arrangement may feel more familiar, providing them with something closer to a sense of home.
Ortiz says the widespread housing crisis is putting pressure on students as rents continue to escalate. In addition to living among larger groups of people, some are commuting up to three hours to avoid paying rent, she said.
She hopes the program will soon be expanded to include Georgian's other campuses.
Rylan Kinnon figures there are about five million empty bedrooms in southern Ontario, many of which can become a home to a student. As CEO of the 15-month-old SpacesShared online platform, Kinnon sees the benefits go both ways. Older adults can benefit from the company of a younger person and even get a little help around the house.
SpacesShared has developed a data bank of "dozens" of older adults in the Barrie area upon which it hopes to build.
"We're not just a technology platform. We have a team that stays with the host and the student with the process," Kinnon said. "We check in regularly with the student and the host and we have a support line that they can call."
SpacesShared doesn't determine the amount of the rent, but Kinnon is hoping hosts will offer their bedrooms in the $500 to $600 range to fit in a student's budget. Hosts will be charged a $50 on-boarding fee and then $25 per month.
The organization is running a similar program in conjunction with Humber College. While the program is targeted to older adults the intent is for it to not be strictly limited to that age group.
The initiative aims to ease the stress of housing for the students as well as providing them with a sense of community through a host match, said Megan Fenton, Georgian's director of social innovation and student success.
"This partnership was our opportunity to try something different," Fenton said. "Not only was it a way for us to provide the students with potentially more options for affordable housing and community connection, but it also allows us to positively impact the community.
"So the goal is to support student housing, but also reduce social isolation for older adults and potentially even expand the opportunity for folks to stay in their home longer because they will be able to receive some help from students."
For more information on the program, visit SpacesShared.ca.