Are you a new immigrant or refugee journalist? New Canadian Media (NCM) is looking for you! NCM is a member-based, registered non-profit (charity) that amplifies the voices of underserved immigrant communities, and are currently looking to grow its dynamic Collective of freelance journalists across Canada.
In April, 2022, NCM made it to the shortlist for the annual Canadian Journalism Foundation-Meta Journalism Project (MJP) Digital News Innovation Award, which recognizes news organizations that power journalism's future through digital journalism.
Unique Immigrant Perspective
While refugees and immigrants are being welcomed to Canada in record-breaking numbers to boost the economy and population growth, they continue to face settlement and integration challenges.
Recent immigrants have been more impacted by the economic downturn following the pandemic lockdown than Canadians born here, but their views are not adequately reflected in mainstream media.
NCM's high-calibre journalists report from every corner of Canada, covering a spectrum of immigrant communities in rural and urban regions. Topics range from politics, youth and education to health, arts and culture.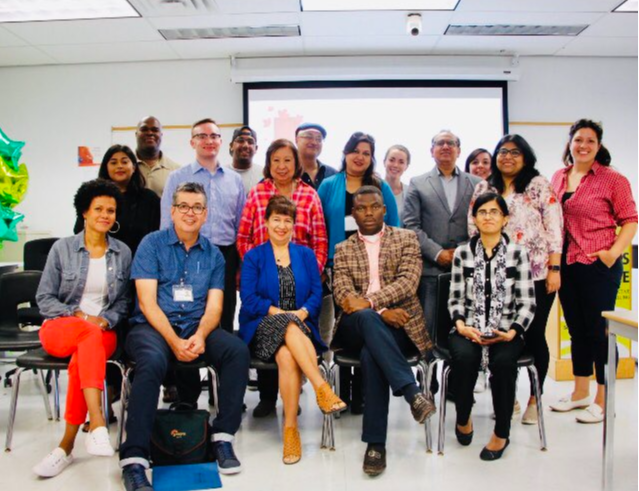 High journalistic standards
To ensure the highest ethical standards and authenticity in its reporting, NCM works with the Canadian Association of Journalists (CAJ) and is affiliated with the National NewsMedia Council (NNC).
NCM also regularly hosts professional development workshops and webinars led by industry experts to ensure mentees and journalists reach their full potential, and to empower them with full support, resources and guidance.
Partnerships under the Local Journalism Initiative (LJI) allow for unique stories that are seldom found in mainstream media to be carried by prestigious publishers such as Village Media and The Toronto Star, among others.
Diverse and Inclusive
NCM has been observing diverse and inclusive policies years before the #BlackLivesMatter movement became a global phenomenon. Today, the organization can proudly say its one of Canada's fastest growing non-profit (charity) digital news portals.
As a national organization, NCM is mobilizing its membership drive beyond its main hubs in Toronto and Vancouver to ensure every community is heard and respected. Please join them and grow your portfolio with groundbreaking journalism.
NCM membership tiers are carefully constructed to allow reporters from diverse socio-economic backgrounds to join.
NCM Collective ($20/year): Recommended for newcomers looking to find their voices in Canada.
NCM-CAJ ($50/year): Recommended for experienced journalists. Includes cross-membership privileges with the Canadian Association of Journalists.
To learn more, including a range of membership perks, click here. For queries, please contact Joyeeta Ray, Collective Convenor, at collective@newcanadianmedia.ca or Fernando Arce, Assignments Editor, at editorial@newcanadianmedia.ca