For more than four decades, Richard Denney has been sharing his message of the importance of inclusivity and acceptance.
The 71-year-old Barrie native created his drag-queen persona, known as "Roller Rickie," partly as a way to help raise awareness and money for the AIDS epidemic that was facing the gay community worldwide.
"In 1975, Roller Rickie became a creation in my mind and was fun to do, making costumes, doing hair that was three-feet high," said Denney, adding he decided to create Roller Rickie to raise money to go into the funds for various AIDS charities, including Casey House Hospice.
"I was involved with the dancing in the program for the show put on to raise money for the (hospice's) first mortgage," he said.
Over the span of 25 years, he figures he helped raise more than $100,000 for various AIDS-related charities in the country.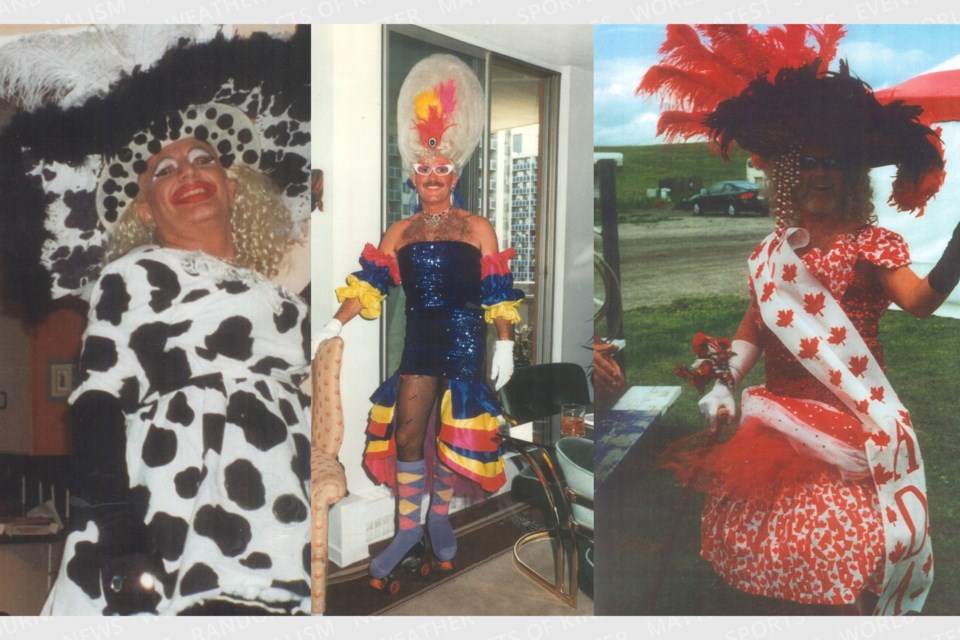 "Many patients of mine had been infected by the AIDS virus and I was losing many friends," he said.
Whether it was in his day-to-day life or as his alternate persona of Roller Rickie, he says he has always believed in the importance of inspiring others to embrace their true selves and celebrate diversity.
Creating Roller Rickie wasn't that far of a stretch for Denney, who was a champion figure skater in Barrie in the 1960s.
"Switching to roller skates was easy," said Denney, who even led the Pride Parade in Toronto from 1987 to 1990 on his roller skates.
"It was great because I was able to weave in between different floats, and go to the front of the parade and back and forth," he said from his home at Amica Little Lake in the city's north end.
Denney returned to his hometown in 2013, saying he simply felt it was time to come home.
"Where I rested was where I wanted to be," he said.
As part of his ongoing efforts to raise awareness and acceptance for the 2SLGBTQ+ community, Denney recently led the residence's Pride Parade, adding it's important to him to continue to share his message of love and inclusivity with his fellow residents.
During the event, he was joined by about two dozen other residents in the parade while many more staff, residents and visitors watched on.
"There are people here who are over 100 and some who are only in their 70s like myself," Denney said. "There are really different cultural views within the happenings of Amica itself. There was lots of waving of Gay Pride flags … it was wonderful. They were able to just lay their hands down and have a good time."
Emily Selby, who's the life enrichment co-ordinator at Amica Little Lake, said it's vital for the facility to host this type of event so all residents know they're accepted for who they are.
"It's important that folks who live here that are part of LGBTQ community feel welcome and feel the love from their fellow residents, as well as from our team members," she said. "It's also important for the community.
"Oftentimes, some generations have been less welcoming, so it is important for members of the LGBTQ community to see this group of older adults who you think may not be as supportive really rallying behind the cause and being supportive," Selby added.
Although Denney may not have led this year's parade on his roller skates, being at the front of the group is just as important a role as his days leading the parade in Toronto. And the message is the same.
"I believe that we are here to love and understand and give to one another."