When Marco Dias strolls through his neighbourhood with his wife and young daughter, he is fascinated by how this 19th century historic district has transformed.
It's now a mix of varied house styles on expansive lots, some quadruple the size of today's standard lot. Dias said, "The mature trees are unlike anything I've seen, and it creates this vibrancy with the eclectic architecture of the homes. I'm very fortunate to live with my family in this unique, Historical part of town, where no one style dominates the neighbourhood.
Architectural mix
There are old 19th century homes next to more modern structures. Dias said, "The original house on my property burned down and previous owners built a new, neoclassical style home to fit in with the area."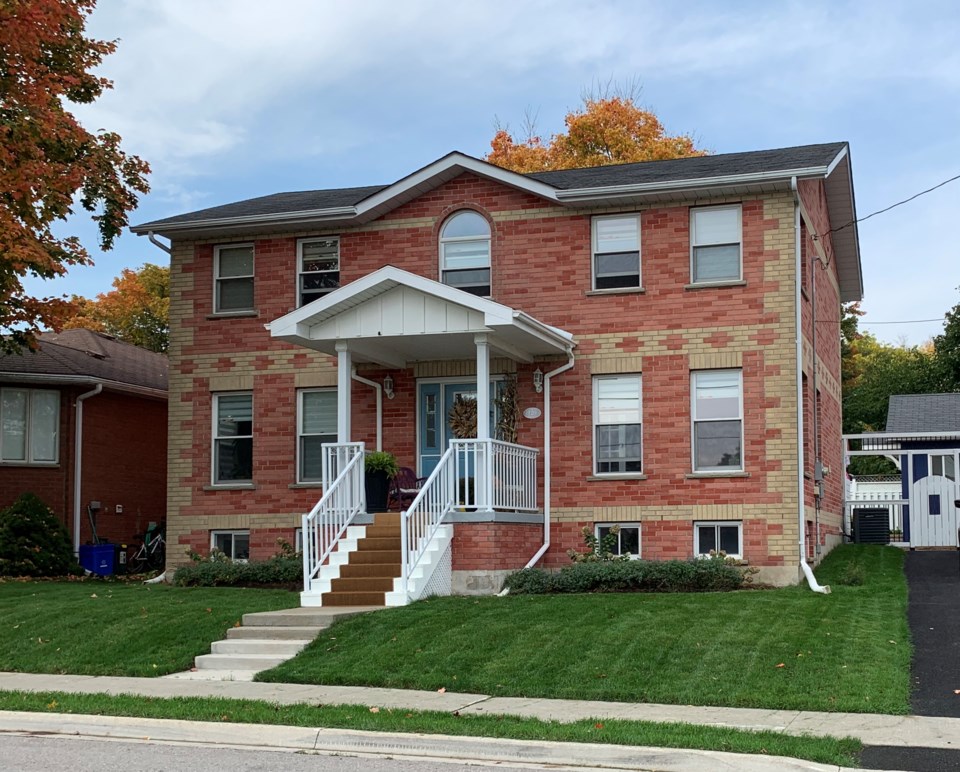 In Dias' neighbourhood there are neo-classical style homes, along with Edwardian-style homes, which feature ornate, decorative details such as stained glass, timber, and large rooms with high ceilings.
Dias said, "There's been a lot of eclectic housing built over the years. Because of the urban infilling, looking at an old map you would see how much the town has changed. You have all these unique style properties in this area that you don't see in newer subdivisions."
There are Gothic Revival, Dutch Colonial, Regency and Classical Revival styles that you just don't see in new neighbourhoods. Dias' first real estate brokerage office was a 19th century Italiante-style home.
Dias grew up in Bradford, in a subdivision near the Lion's Park, which used to be the Stoddard Farm. The silo remained on the property for years. Dias said, "I was always interested in history and staying connected to our roots and trying to highlight that for the next generation. I find it fascinating, and it touches me to the core."
He's heartened by the efforts to preserve the old part of town with it's rich and vibrant heritage.
Appreciation for historical architecture
Dias' architectural awareness was sparked by a trip he took to Portugal, with it's rich and varied architectural culture. He said, "I was fascinated by the unique architecture and never lost touch with that. When it comes to history and the unique characteristics of the different architectural eras, there is no one who appreciates that more than me."
Architectural history is a topic Dias talks about passionately. He said, "It's that richness that adds to this wonderful experience of owning and being in a home. It's not just a home, it's so much more."
In Bradford, the infilling and structural transformation happened gradually over time. Dias said, "And as a result, we've seen this unique development of building styles and shapes, to the point where now there is a little bit of absolutely everything." There are historic homes, alongside newer raised bungalows, townhomes, and 2-storey homes shaded by century old trees.
Old Bradford wasn't built overnight. Dias compares it to planting a garden that matures and grows into its own form. He said, "And so too have these properties where generations of families have passed on properties with huge lots and opportunities to design a home of your dreams."
Life is easier in Bradford
Residents of Bradford enjoy a quality of life that can't be found in the big city.
They can go to the grocery store, pick up their kids from daycare, and head to the park within minutes. They're not sitting in bumper-to-bumper traffic burning gasoline. Dias said, "That convenience allows for more time to do the things that really bring us joy. More time to spend with the family at a soccer game or going to the ice cream shop around the corner."
Bradford is a safe community with friendly and supportive neighbours, the kind of place where people enjoy evening walks on tree-lined streets.
Marco said, "All of this creates a unique environment in which to live and grow. When we go for walks as a family, it's extraordinarily special. I truly appreciate how blessed I am to live in such an exceptional community."
Contact Marco Dias at (905) 716-5026 or visit him online here.