Did you know that discounts on the latest hearing aid technology can actually be found closest to home?
Your local Certified Hearing Healthcare Professional is the best place to find the greatest deals on the most up-to-date tech—and the after-care service they provide is second to none.
"The purchase of hearing aids is a big investment, both in terms of your finances and your time," says Nicolas Petrera, Audiologist at HearingLife in Bradford.
"Our hearing is as unique as our fingertips and our hearing care professionals help with customized hearing solutions. Purchasing the top-of-the-line, most sophisticated hearing aid technology does not guarantee you will get the most out of your hearing. Hearing aids require specialized fine-tuning by a hearing care professional for your unique hearing and lifestyle needs in order for them to realize their full potential."
The equipment is just one part of the equation, something many don't consider when they shop at larger retailers. It isn't just a one-time purchase; you are investing in your long-term hearing healthcare. For the best results, most people need a combination of great hearing technology and a great hearing care professional.
Thorough, personalized testing
A personalized approach is key. "One of the first steps in your journey with us includes a detailed case history. This helps us to establish what your unique hearing needs are, as well as what kinds of noise exposure or other hearing trauma you may have experienced," he says.
Your local Certified Hearing Healthcare Professional will take the time to listen to your unique hearing needs, conduct precise testing of your hearing (as you wear the hearing aids) and incorporate your feedback about the device's performance during regular follow-up visits.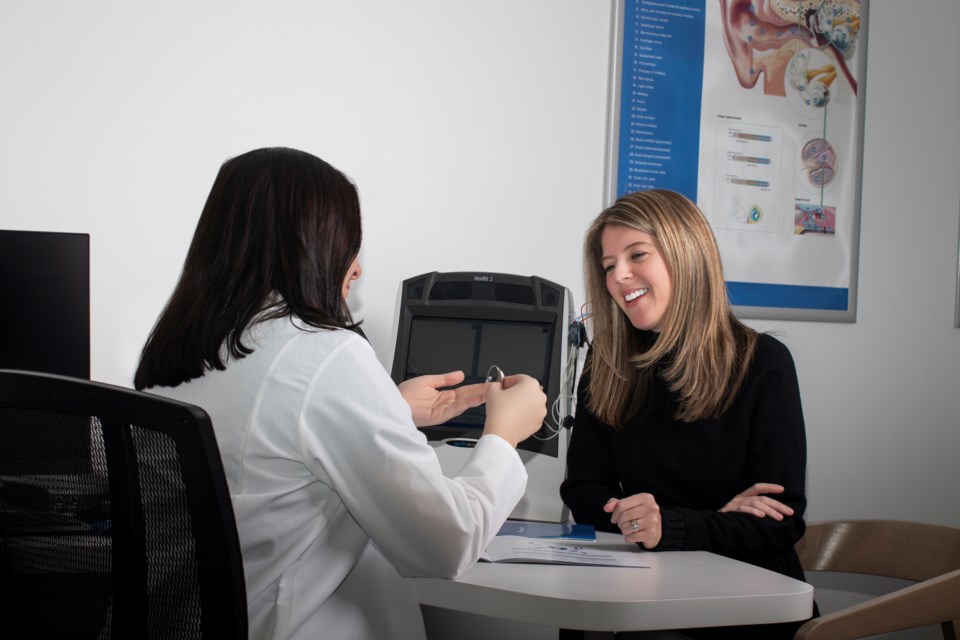 Another important element to consider is time. Both your hearing and the device's performance may change. "Your hearing and hearing aid needs may change over the lifespan of the product. The only way to keep on top of this is by maintaining a regular schedule of follow-up appointments; this will ensure your hearing aids work as well in years 2, 3, 4 and beyond as they did the first day you were fit," says Petrera.
The Certified Hearing Healthcare Professionals at HearingLife not only offer customized hearing solutions, but they also help clients access government grants and subsidies.
"Our Certified Hearing Healthcare Professionals are well-versed in the hearing aid coverage programs that are available in each province and if we believe there is one that may apply to you, we can help you with the application process. Hearing healthcare is not one-size-fits-all, and by listening to our clients and asking questions, our team can recommend the right solution for your unique hearing and financial needs."
Ongoing support
Hearing healthcare is not just about picking a product off the shelf. Good post-purchase support is critical. HearingLife, for example, offers a comprehensive 3-year full-service warranty; it even includes free batteries and ongoing maintenance. If your devices are ever lost, broken or damaged, your warranty gives you peace of mind that the manufacturer will provide a replacement or make the repair.
"To get the most out of your hearing aids, ongoing care is needed. Over time, your hearing or hearing needs may change. By following a regular appointment schedule, we ensure that your hearing aids continue to work optimally for you," says the Audiologist. Should any issues arise, each clinic also offers walk-in hours.
By having your hearing tested regularly, your local Certified Hearing Healthcare Professional can account for and accommodate any changes in your personalized hearing aid fitting. The result: clients receive much greater value and experience higher levels of satisfaction.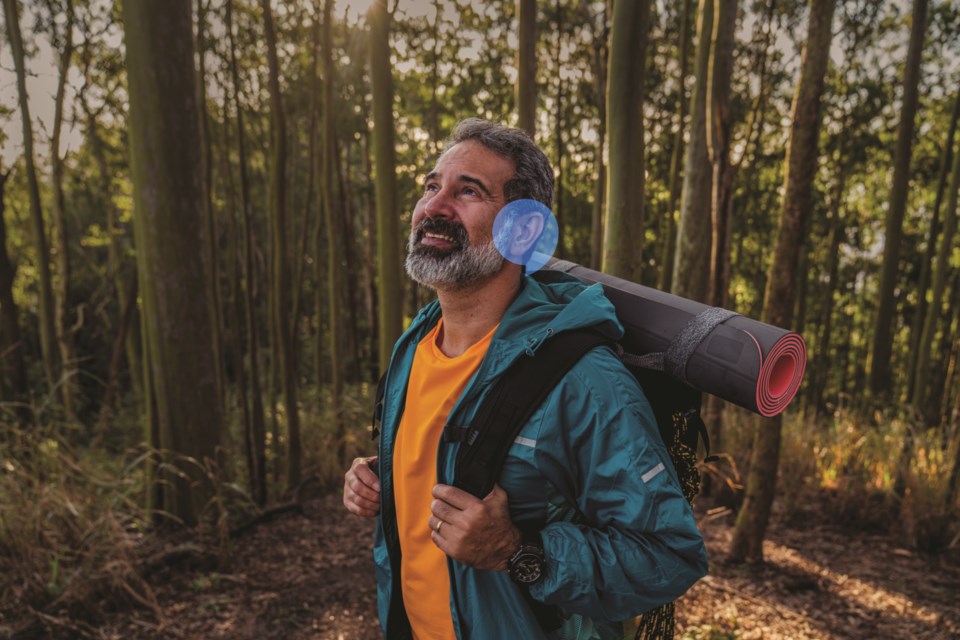 It may also help to think of achieving better hearing as more of a journey than a destination. Often it takes multiple small visits, to make adjustments and get support, to achieve optimal hearing. Coming in every six months is standard practice, so that your Certified Hearing Healthcare Professional can help you care for your devices, regularly reassess your hearing and make any necessary adjustments.
"Hearing aids are sophisticated electronic devices. They are worn daily and exposed to the elements like dirt, dust and moisture, which over time can damage them. When an issue arises, our clinics are quick to respond to your needs—whether that's during our daily walk-in hour or through our tele-support team that can be reached by phone or online chat. By offering proactive care and maintenance, as well as being responsive if issues do arise, we ensure that your hearing aids continue to meet your hearing needs over their lifespan," Petrera says.
Black Friday savings
The best quality hearing aids that feature the latest, most advanced tech are indeed becoming more affordable. While Black Friday might not be a time that you traditionally think about hearing aid technology, there are great opportunities for incredible savings.
With HearingLife's holiday offer, you can save up to $2000 on the latest technology. It's one of several ways the company is making high-quality hearing aids more affordable for consumers.
"We understand that hearing aids are an investment and we want to make hearing healthcare obtainable by all. By offering a significant discount, as well as payment plans, we want to reduce the financial burden of making this important investment in your hearing healthcare and overall quality of life," says Petrera. "We are constantly trying to help more people access the latest, most modern, ongoing and customized hearing care. There is no one-size-fits-all."
Bypass the big box retailers this Black Friday and head to a local hearing clinic. You'll get the best service and greatest peace of mind with your purchase, along with ongoing, personalized care and support from a Certified Hearing Healthcare Professional.
Other benefits include:
Wider selection of devices, including high-end hearing aids
Custom-fit ear molds and impressions
Comprehensive treatment plans
With a clinic right here in Bradford, HearingLife is in your neighbourhood. Please call 905-778-2002 to make an appointment.
Keep up with the latest innovations in hearing technology by following them on Twitter, Facebook and Instagram.