Bradford Spookfest on October 30 was a big success!
"I couldn't be happier," said Spookfest organizer, Kim Harvey. "The weather cooperated, our vendors were spooktacular, and hundreds of people came out and had a wonderful time."
Harvey, who is the owner of My Lil Gem, a local jewellery business, worked hard to put on this event, the second annual for Spookfest. "I love Hallowe'en and I know lots of other people do, too. It felt like there was room for an event at this time of year, to help other businesses out, and have some fun with everyone."
Food vendors Big Z's and Pizza 22 had steady business all night long, and the dance, hosted by Jackie from Scaraoke Entertainment, was a very popular part of the evening, with hundreds of costumed attendees enjoying the music, the theme, and the night.
"Magical Events was there as well, with arcade games, inflatables, cotton candy, and popcorn," said Harvey. "They also enjoyed lots of business, everyone had fun with the games that they brought along."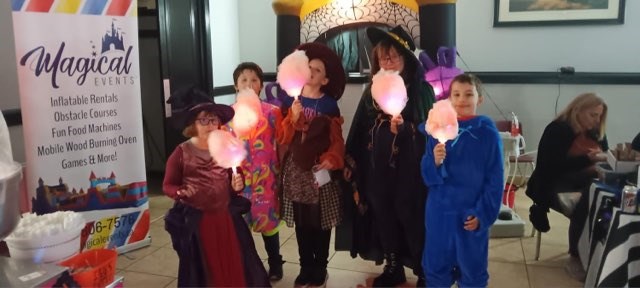 In fact, Spookfest was such a hit that Harvey and friends are planning on bringing it back again next year, only even bigger and better.
"Yes, because it was such a success this year, with hundreds of people attending, we are looking at bringing it back even bigger next year," said Harvey. "We are looking at making it a two-day event, on the Saturday and Sunday before Hallowe'en, next year."
Harvey would like to thank the vendors, the volunteers, the food trucks, and everyone who came out in costume with donations to the food bank as well. "We were able to bring a good-sized donation to the food bank," she said. "As well, we gave the businesses and everyone who attended, a great night out. Thank you to everyone, and see you next year!"
Save the date for the third annual Bradford Spookfest, on October 26 and 27, 2024, at the Portuguese Cultural Centre in Bradford.